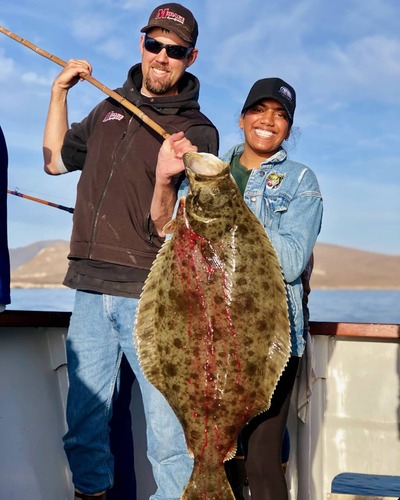 Welcome to Mirage Sportfishing
The Mirage is ready to take you fishing at the Northern Channel Islands, out of Oxnard, Ca. Year in and year out, the Mirage is one of the top producing boats in California. We have a relaxed environment where Crewmen Ryan, Larry, Victor or Bryan will help you with your rigging and fishing needs. We are equipped with all modern electronics and a refrigerated fish hold, "RSW" to keep your fish just as fresh as when you caught them. And to make your trip with us that much more enjoyable and comfortable, we have excellent food from our hot galley with additional alternative menu choices for the health conscious with Marissa or Andrew at your service! If you have a Charter booked with us, be sure to speak with Erin to have your trip tailored to suit your groups needs! Stay tuned as we will be updating our website often and we look forward to making your fishing excursion the best possible experience available that day. If you need any information or assistance with the online reservations, please call 805-983-0975. Please note that all trips are subject to a fuel surcharge. Fishing with us is like fishing with family!
May 29, 2020
We are ready to roll!! Our first trip will be fishing on June 1, 2020. You can check out our schedule page to what we have coming up. If you have Covid concerns, please visit our Covid19 page for additional information.
Thank you for supporting the Mirage!
We are booking charters for this season and our open party and 2 day schedule is up as well. Visit our "Book Online" page or give us a call in the Mirage office to book your charter at 805-983-0975. We look forward to fishing with you!